Black Knight: review of the new Netflix series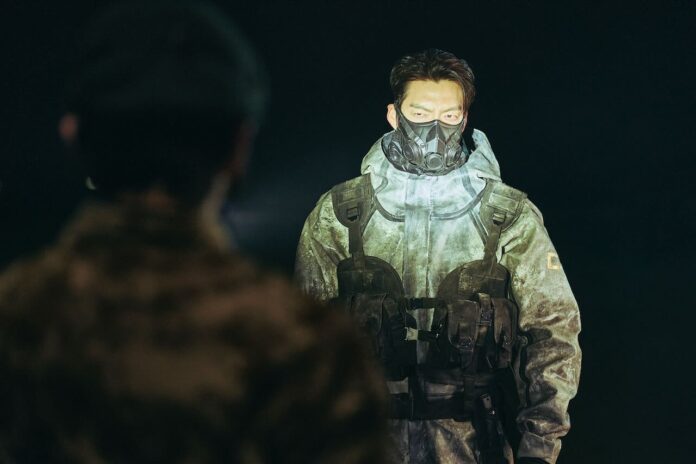 In a Korea of ​​only desert and ash, Black Knightt recounts a dramatic post-apocalyptic reality in which a highly unjust and discriminatory society has arisen. Directed by Cho Ui-seokthe series is inspired by the homonymous webtoontypical South Korean digital comic, written by Lee Yun-kyun. The series consists of a single season of six episodes, each about 45 minutes long. The cast is made up mainly of well-known and established figures in the national film scene only: the actor Kim Woo-bin plays the legendary courier 5-8, while Song Seung-heon is in the role of Ryu Seok. The cast also includes the actress and model Exom And Kang You-seok.
Black Knight: A Future Without Oxygen
After a comet hits the earth, life for all mankind is set to change forever. The entire territory of South Korea has become a desert with an air so polluted as to be practically unbreathable. The Cheonmyeong Group gave birth to the air core, allowing some Korean citizens to be able to continue to breathe and live without danger. Korean society is split into various social classes: among these the most important in the series becomes that of refugees, the vast majority of poor people marginalized by society and not classified by a QR code. The only real possibility for refugees to have a better life is to become couriers: those who, against all odds and repelling hunters, carry out the important deliveries of oxygen and food to the citizens.
Yoon Sa-wol is a refugee who has been hiding in the home of military Jeong Seol-ah for more than ten years and dreams of becoming a courier so he doesn't have to hide anymore. After the death of his half-sister at the hands of strange unknown figures, Sa-wol will do everything to achieve his goal, with the help of the legendary courier 5-8.
At the same time, Cheonmyeong organizes together with the government the opening of the new district A, in which new citizens will be transferred, including the refugees themselves. Ryu Seok, Cheonmyeong's son and heir, despises refugees and does everything to exclude them from District A and eliminate them. In such a highly unjust society, clashes become inevitable.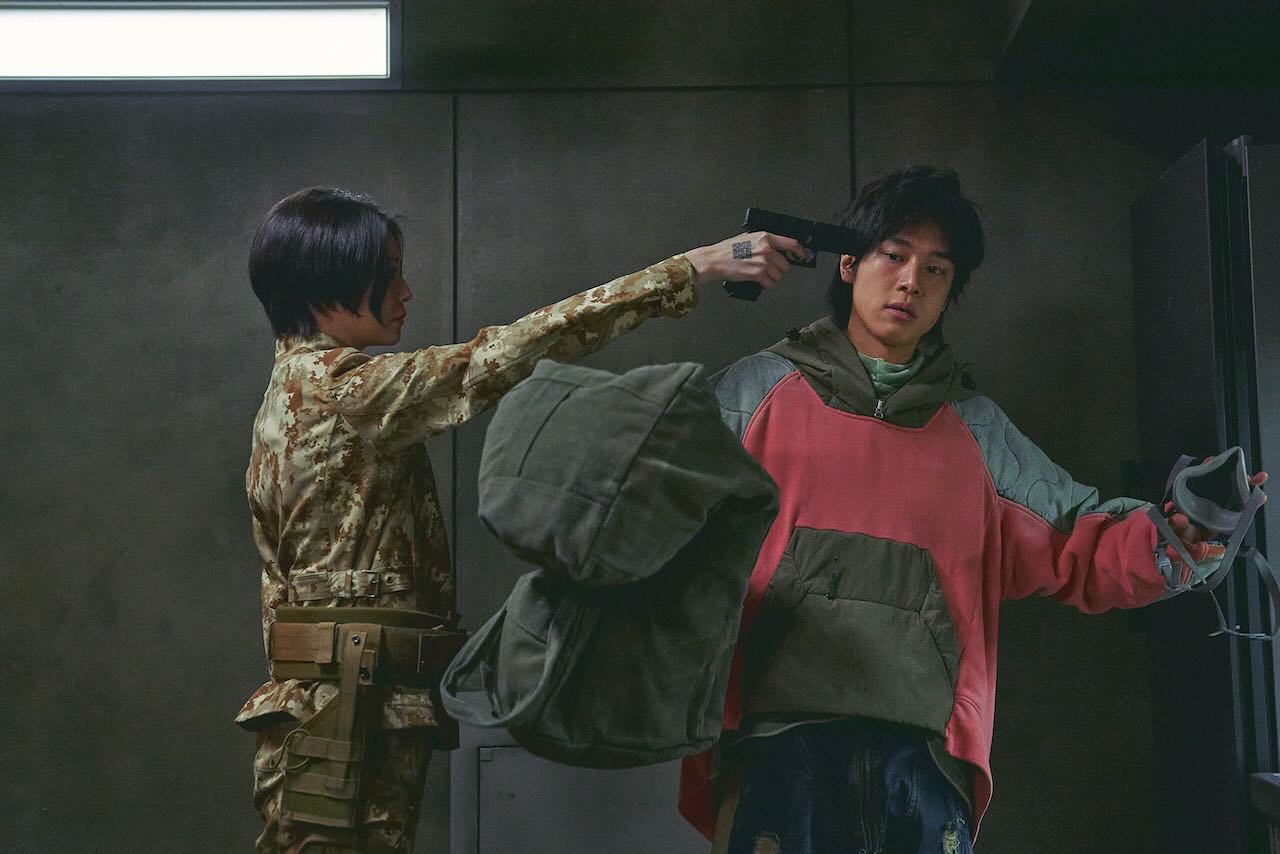 A fight for life and against discrimination
Black Knight, as we have already pointed out above, is a dystopian series, which represents a society in which human beings, human lives have a different value. Such strong themes, of marked social denunciation, have already been partially addressed in other South Korean dystopian series: an example is Squid Gamea series produced by Netflix and immediately became a worldwide phenomenon.
Here refugees are treated as if their very existence has no value: they are deprived of everything they need to survive, even oxygen. Every attempt at revolt is repressed in the most brutal ways: the flashbacks of 5-8 and Jeong Seol-ah show us this. The lives of refugees are considered so irrelevant that they become expendable in disturbing experiments.
Another focal point in Black Knight it is economic power, and like it in certain specific conditions, it comes to dominate political power. Cheonmyeong is nothing more than a company that controls the production and sale of oxygen, therefore basically an economic activity. Due to the importance that the good it produces, and for all that the company manages to create for Korean citizens, it comes to surpass the state government itself in terms of power. The Cheonmyeong manages to control the life of the citizens in every aspect: the houses are provided to the citizens with a QR code by the Cheonmyeong and so are all the food.
A new hero in action
The series Black Knight it is characterized by a strong presence of action scenes and fights of various types: although there is no strong and constant sight of blood for the spectators, all this action makes the events much more exciting.
Referring to more technical aspects, we can see the use of a representation of some comic scenes: in particular the background in the first episode and each final scene of the various episodes is done in comic style.
An element that, on reflection, may sound partly ironic is the fact that in this narrative those who are portrayed as formidable fighters, almost heroes, are simple couriers. In everyday life, couriers are seen as simple subjects who do an ordinary, almost boring job. Consequently it is interesting to note that in Black Knight such a trivial figure has been totally transformed, setting him up as a hero of the story.