Blu and Flippy – Friends for the fins from June 8th at the cinema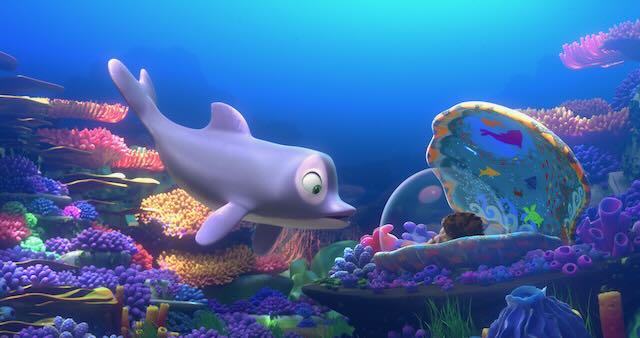 Blu and Flippy – Friends for the finsthe first feature-length animated film by Iranian director Mohammad Kheirandish, will hit theaters from Thursday 8 Junedistributed exclusively for Italy by Adler Entertainment. An aquatic adventure in the company of the boy Blu and his friend Flippy, a small dolphin, who will transport families to a fantasy world where anything is possible.
When a plane crashes into the sea, dolphins save a boy and raise him as a family. The boy lives a carefree life beneath the waves, until an evil monster takes over the underwater world. The boy is exiled to the mainland, where a kind-hearted captain takes him in. With the captain's help, the boy embarks on a journey to solve the mystery of his true identity.