Guardians of the Galaxy Vol. 3: All Marvel Movie Easter Eggs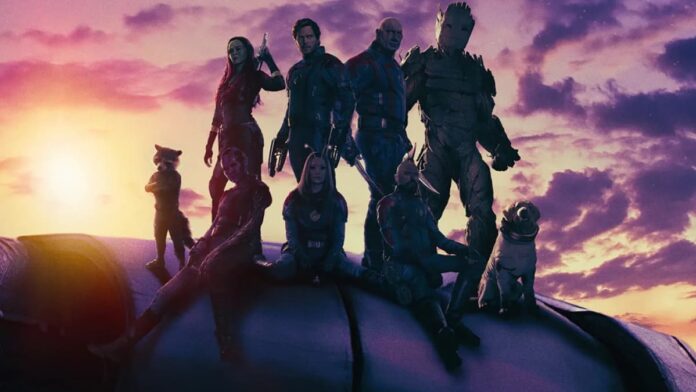 In a sense, i James Gunn's Guardians of the Galaxy moviehave always given the impression of belonging to their own corner of the universe Marveltherefore, it is not surprising that the final film of the trilogy, Guardians of the Galaxy Vol. 3you don't have a ton of Easter Eggs or references to the franchise in general.
In fact, the much shorter Guardians of the Galaxy Holiday Special he had more. However, if you're a super fan of the Guardians, you've probably noticed a few references to previous Guardian adventures scattered throughout the film. Here are all the Easter Eggs that have been spotted in Guardians of the Galaxy Vol. 3!
4
Howard the Duck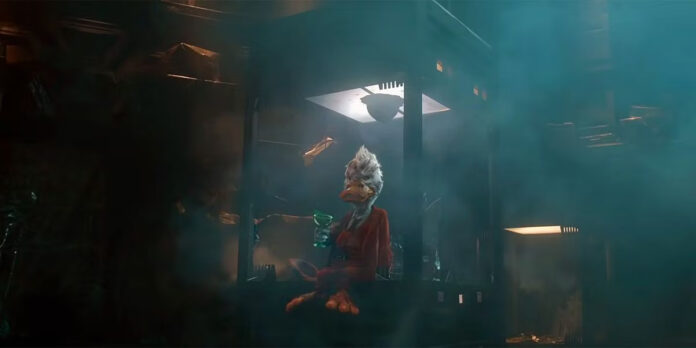 The cameos of old acquaintances from the past gods Guardians they are minimized in Vol. 3 and concentrated in a single solution. Over the course of the film, Gunn dedicate a sequence to Kraglin (Sean Gunn) And Cosmos (Maria Bakalova), who we see engaging in an extra-space version of poker against a number of characters from past Guardians films. Among the players there are Howard the Duck (Seth Green); Bzermikitokolokthe decidedly inhuman rock 'n' roll frontman played by Rhett Miller of the Old 97s in the Holiday Special; the mentor of Gunnthe co-founder of Troma Entertainment Lloyd Kaufmanwho appears briefly as a prisoner (apparently named gridmop!) into Guardians of the Galaxy; and the Broker (Christopher Fairbank), last seen on Xandar in that same film.
There is also another well-placed character cameo in the film. After all, what is a god movie Guardians without Yondu? Although the character of Michael Rooker died in Vol. 2, he returns briefly in the form of a vision that Kraglin has just before figuring out how to properly handle the old psychic arrow of Yondu.