Guardians of the Galaxy Vol. 3, the High Evolutionary is "pure evil"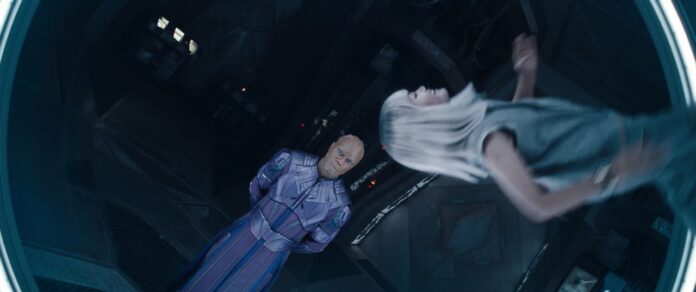 THE Guardians of the Galaxy they will face a very evil enemy during their last adventure together. Reunited with James Gunn after playing Clemson Munn in the director's hit HBO Max series, Peacemakers, Chukwudi Iwuji is ready to wreak havoc in shoes of the High Evolutionary. Previous footage teased how despicable this super-powered individual is and how he will directly threaten the Guardians alongside Adam Warlock from Will Poulter. On the occasion of the film's arrival in theaters, Iwuji wanted to emphasize that there is no border that the High Evolutionary will not cross in an attempt to create the perfect species.
Perri Nemiroff Of Colliders spoke to the cast and team behind the film, including Chukwudi Iwujiwhich suggested that the High Evolutionary might be scarier than Thanos, a noble comparison considering how memorable the warlord played by Josh Brolin during his appearance in Avengers: Infinity War And Endgame.
"I kind of mentioned the word bigotry, and I don't think there's a line he won't cross if he thinks it's going to get you there. He believes that he is the only one who can take civilization to the next level and save it. He's very similar to Thanos, but in a very scary way. So I don't think there is a boundary for him. And that was the joy of playing him. This guy is completely creepy and it was absolutely delightful to play him."
Those who have already seen the film can certainly confirm that the High Evolutionary is a charismatic and beautifully played character, those who go to see him in theaters from today will soon be able to have their say.
Guardians of the Galaxy Vol. 3 it will therefore be the last chance to see Gunn involved with the Marvel Cinematic Universe. The synopsis of the film reads: "in Guardians of the Galaxy Vol. 3 our beloved band of misfits look a little different. Peter Quill, still reeling from the loss of Gamora, must rally his team around him to defend the universe as well as protect one of his own. A mission that, if not successfully completed, could lead to the end of the Guardians as we know them."
Guardians of the Galaxy Vol. 3 is written and directed by James Gunn and is played by Chris Pratt, Zoe Saldana, Dave Bautista, Karen Gillan, Pom Klementieffwith Vin Diesel as Groot and Bradley Cooper in those of Rocket in the original version, as well as Sean Gunn, Chukwudi Iwuji, Will Poulter And Maria Bakalova. The film is produced by Kevin Feige, while Louis D'Esposito, Victoria Alonso, Nikolas Korda, Simon Hatt and Sara Smith are executive producers. The film will be in theaters from 3 May.