Harmony Korine, Pardo d'onore Manor of Locarno 76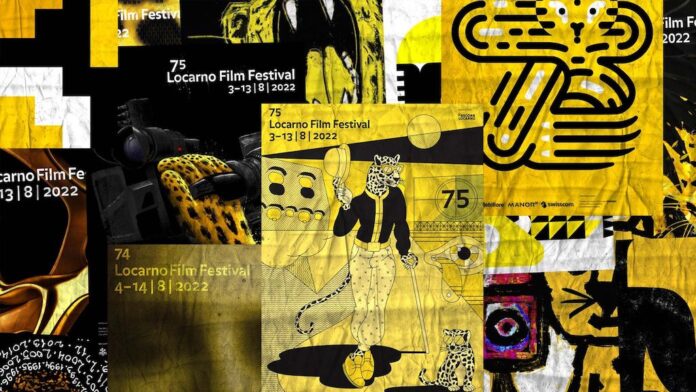 After revolutionizing the independent film scene of the 90s, Harmony Korine has experimented with numerous other languages ​​such as photography, video clips, painting, advertising and music (the latest in chronological order is his collaboration with Miley Cyrus for the song Handstandscontained in the new album of the singer, Endless Summer Vacation), marking them with his unmistakable style and aesthetics. During its 76th edition (August 2-12), the Locarno Film Festival will pay homage to the director of key works of the renewal of American cinema such as Gummo, Mr Lonely (2007) and Spring Breakers with the Pardo d'onore Manor.
Giona A. Nazzaro, artistic director of the Locarno Film Festival: "Harmony Korine is an elusive and unclassifiable filmmaker. An author whose touch is unmistakable in every manifestation of her. Anarchic and insurrectionary – dangerous and poetic in her amused and cultured radicalism – Korine has reinvented the notion of "maverick" in American cinema, without ever losing the smile and the fun of doing. An author in the present tense. On the occasion of the tenth anniversary of a key cult film such as Spring Breakersoffering the Pardo d'onore to Korine means celebrating the infinite forms of cinema".
The giveaway program
Harmony Korine will be in Piazza Grande on the evening of Friday 11 August to receive recognition. During Locarno76 two key titles of his career will be proposed:
Gummo – United States – 1997
Spring Breakers – United States, France – 2012
Furthermore, on Saturday 12 August, the Festival audience will have the opportunity to speak directly with the director as part of a conversation to be held at the Forum @Spazio Cinema.
The Pardo d'onore Manor of the Locarno Film Festival has been attributed to filmmakers such as Manoel de Oliveira, Bernardo Bertolucci, Ken Loach, Jean-Luc Godard, Werner Herzog, Agnès Varda, Michael Cimino, Marco Bellocchio, John Waters and, in 2022, Kelly Reichardt. Since 2017, the Pardo d'onore is supported by Manor, partner of the Locarno Film Festival. The 76th Locarno Film Festival will be held from 2 to 12 August 2023.
Harmony Korine – Biography
Among the most influential and innovative filmmakers of his generation, Harmony Korine (born 1973 in Bolinas, California) has cultivated a multidisciplinary art practice resistant to categorization and is admired internationally for his improvisation, humor, sense of nostalgia and the poetry that characterize his production. Korine rose to prominence after writing the screenplay for Kids(1995), biting cult film directed by Larry Clark where 24 hours of the life of a group of New York teenagers are told during the AIDS crisis. In 1997 he made his directorial debut with Gummo, story of two marginalized teenagers who wander through a small Ohio town devastated by a tornado. Inspired by the neighborhoods Korine knew during his childhood in and around Nashville, Gummo it was awarded at the Venice Film Festival and in Rotterdam.
In 1998, he directed his first music video for the song Sunday by Sonic Youth, starring Macaulay Culkin, and published his debut novel, A Crack-Up at the Race Riots. After the release of his third film – Julien Donkey-Boy (1999), starring Werner Herzog – Korine left New York for Europe, where he took a break from directing. He returned behind the camera with the feature film Mr Lonely (2007), about a Michael Jackson impersonator who lives a lonely life in Paris, later to write and direct the grotesque comedy Trash Humpers (2009), followed by Spring Breakers (2012) and from Beach Bum (2019), with Matthew McConaughey. Korine has also moved into commercial photography and directing in recent years, using his unique vision to create memorable campaigns for a wide range of well-known brands.