One Piece: Master Eiichiro Oda writes a letter to fans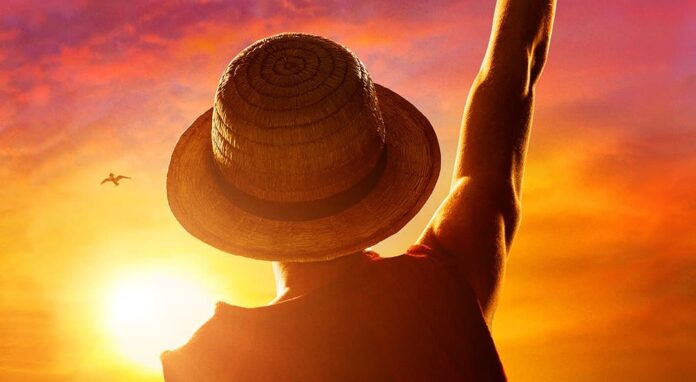 Netflix And Shueisha share a letter from Master Eiichiro Odawhich updates fans around the world on the release of the live-action series ONE PIECE, taken from the worldwide phenomenon manga of the same name of which he is the author and creator. The series will be available in 2023 in all countries where the service is active, and will consist of 8 episodes.
Eiichiro Oda wrote this letter on the birthday of his beloved character Monkey D. Luffythe protagonist who embarks on an epic adventure with the dream of becoming the Pirate King.
The Netflix series is the first live-action adaptation of the franchise, and begins at the very beginning of Luffy's story, introducing both fans and new viewers to live-action versions of iconic characters, villains and locations from the manga. To bring his work to life in this collaboration, Oda underlines the "period of hard work" that led all parties involved to find themselves "in full harmony", in a production that demonstrated "a boundless love for ONE PIECE" and which has reached "the final stage" before release.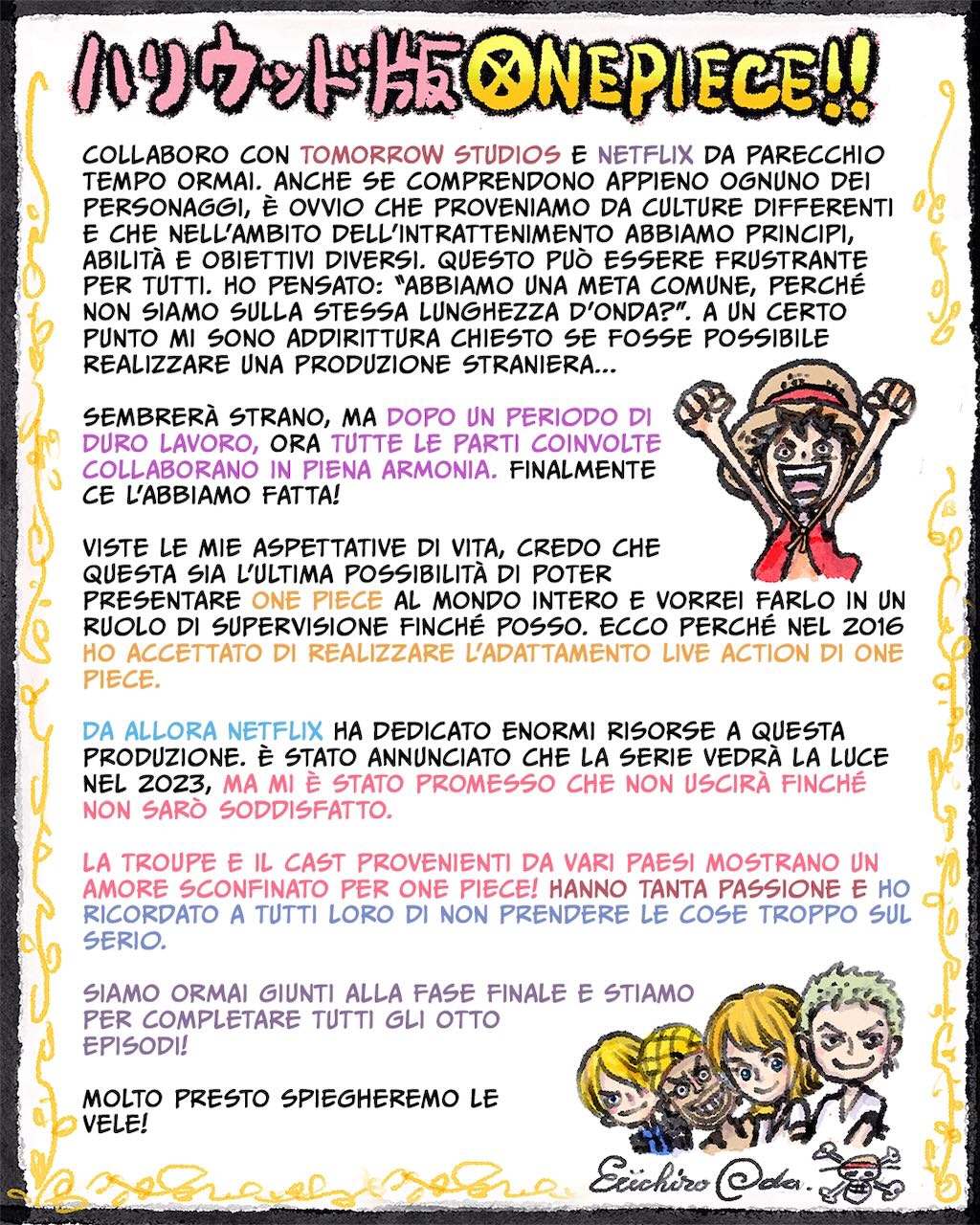 One Piece, the plot
Based on Japan's best-selling manga series ever created by Eiichiro Oda, ONE PIECE is a legendary sea adventure like no other. Monkey D. Luffy is a young adventurer who has always dreamed of a life of freedom. Luffy sets out from his small village to embark on a perilous journey in search of a legendary treasure, the ONE PIECE, to become the Pirate King. But, to find the loot, Luffy will have to assemble the crew he's always wanted and find a ship to set sail on, scouring every inch of the vast seas, escaping the Marines, and outsmarting dangerous rivals at every turn.
The crew will be composed by Iñaki Godoy as Captain Monkey D. Luffy, Mackenyu (Roronoa Zoro), Emily Rudd (Nami), Jacob Romero Gibson (Usopp) and Taz Skylar (Sanji). McKinley Belcher III, Morgan Davies, Aidan Scott, Vincent Regan, Jeff Ward, Craig Fairbrass, Langley Kirkwood, Celeste Loots, Alexander Maniatis, Ilia Isorelýs Paulino, Chioma Umeala and Steven Ward also star. In partnership with Shueisha, ONE PIECE is produced by Tomorrow Studios and Netflix. Matt Owens and Steve Maeda are the writers, executive producers and showrunners. Eiichiro Oda, Marty Adelstein and Becky Clements are executive producers.