The First Slam Drunk: continued programming in theaters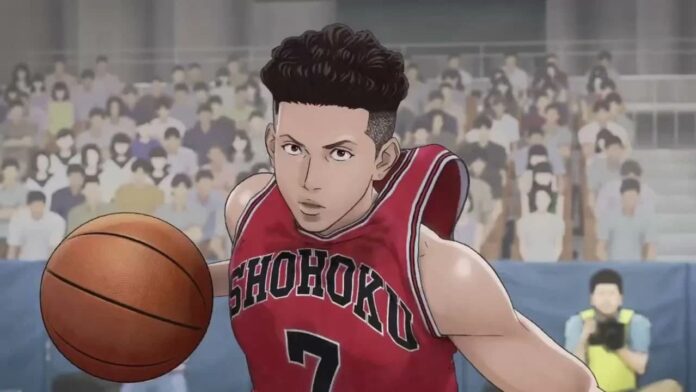 The programming of the animated film in Italian cinemas continues The first Slam Dunk, written and directed by the well-known mangaka Takehiko Inoue, former creator of the acclaimed original manga and here in his first attempt as a director. After the preview in the original language on May 10th and thanks to the unanimous consensus during the first week in theaters, The first Slam Dunk, already acclaimed by many as a "masterpiece", continues its adventure in Italian cinemas. A further opportunity for fans of the manga, but also for lovers of epic sports and great cinema, to admire Inoue's vision on the big screen, as well as one of the best anime ever made in CGI. More than 30 years after the debut of the manga, the master wanted to personally sign the title so as to guarantee the original spirit of the work, capable of conquering admirers all over the world and climbing the peaks of the Japanese and Asian Box Office.
Unanimously welcomed with enthusiastic reviews by Italian critics and by the most influential personalities of the "anime world", the film will still be available in more than 100 theaters throughout Italy, the first country in Europe and in the entire West to be able to see the title on the big screen.
The first Slam Dunk is an immersive experience that takes the viewer directly onto the playing field, in the heart of the match, where point guard Ryota Miyagi and the rest of the Shohoku team – made up of Hanamichi Sakuragi, Kaede Rukawa, Takenori Akagi and Hisashi Mitsui – are about to give life to one of the most exciting matches ever seen on the big screen, but also back in time, thanks to unprecedented flashbacks that reveal some of the most significant memories of Ryota's past – to date never told by Inoue.
The first Slam Dunk is produced by TOEI Animation and distributed by Anime Factory, a label of Plaion Pictures.
Synopsis:
Ryota Miyagi and basketball have always been one. His love for this sport was transmitted to him by his older brother Sota, who died in an accident at sea when Ryota was still small. Ryota is the point guard of Shohoku, a team that earned a place in the national tournament as the representative of Kanagawa Prefecture despite being an unknown high school. Ryota is ready, together with his teammates, to face the "unbeatable" Sannoh, the champion team of the national tournament.