The Forgiven with Jessica Chastain on SKY and NOW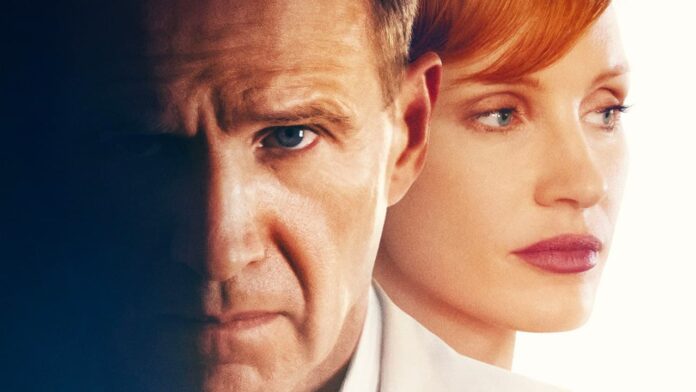 The gripping thriller written and directed by John Michael McDonagh The Forgiven, premiere on Monday 8 May at 21.15 on Sky Cinema Uno, streaming on NOW and available on demand.
Based on the haunting novel "In the Dust" by Lawrence Osborne, The Forgiven combines searing sensuality, cinematic mastery and unexpected twists as East meets West and old-world reliability collides catastrophically with modern indifference.
The film stars the Oscar nominee Ralph Fiennesfrom the Oscar winner Jessica Chastain and from Matt Smith, Said Taghmaoui, Abbey Lee, Mourad Zaoui, Caleb Landry Jones, Ismael Canater, Christopher Abbott, Alex Jennings And Marie-Josée Croze.
The plot of The Forgiven
Driving at high speed through the Moroccan desert to attend an old friend's lavish party, wealthy Londoners David and Jo Henninger (Ralph Fiennes and Jessica Chastain) are involved in a tragic accident with a local teenager. Once they arrive late at the villa where the party is at its height, the couple tries to cover up the incident with the connivance of the local police. But when the boy's father arrives to seek justice, the stage is set for a tension-filled culture clash as David and Jo must come to terms with what they've done and its devastating consequences.