The Hunchback of Notre Dame: The live action remake of the film is in a state of limbo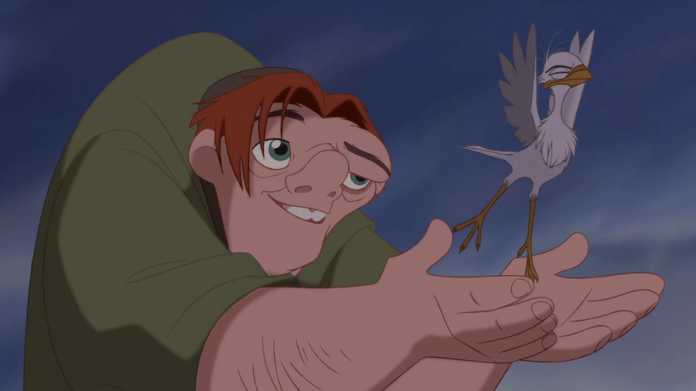 Several live-action remakes of classic Disney Renaissance films are currently in development, although at least one of them, The hunchback of Notre Dame, would be in a state of limbo due to what has been suggested to be a major story problem. The composer Alan Menkenwho has worked on animated films such as The little Mermaidrecently spoke with ComicBook. com and offered an unfortunate update on that project. Indeed, he stated: "It is difficult, because the movie The Hunchback of Notre Dame, the story of the hunchback involves many real problems and that are important problems and should be explored properly in order to discuss them".
Menken then went on to argue that "there must be an agreement on how to deal with these problems. Like, can we make the movie without the song 'Hellfire'? I don't think so… So he's in a state of limbo right now". It was announced in 2019 that the actor Josh Gad would produce the live-action film of The hunchback of Notre Dame, with the possibility of reserving the role of the protagonist, but there have been no updates on this project for over two years now. According to what has now been reported by the composer, the reason would be elements of the story that are difficult to adapt both in live-action and for today's times.
The 1996 animated film touches on themes such as genocide, racism, lust and more, earning it a reputation as one of Disney's darkest animated films. Based on the novel by Victor Hugo from 1831, this one centers on bell ringer Quasimodo, reluctantly adopted by Judge Claude Frollo and kept hidden within the walls of Notre Dame Cathedral. This is until he meets Esmeralda, a Roma dancer hunted by Frollo, for whom Quasimodo will decide to expose himself as never before. Upon its theatrical release, there were even complaints that the film was not exactly suitable for children.
The little Mermaidthe new live action remake from Disney
While waiting to find out if an adaptation of The hunchback of Notre Dame will ever be made, remember that the next live-action Disney to arrive in theaters, from May 25thwill be The little Mermaid. The film stars the singer and actress Halle Bailey (grown-ish) as Ariel; Jonah Hauer-King (A four-legged journey) as Prince Eric; Name Dumezweni (Mary Poppins Returns) as Queen Selina; Art Malik (Homeland – Spy Hunt) as Sir Grimsby; with the Academy Award® winner Javier Bardem (It's no country for old men) as King Triton; and two-time Academy Award® nominee Melissa McCarthy (Original copy, Bridesmaids) as Ursula.
The little Mermaid is directed by the Academy Award® nominee Rob Marshall (Chicago, Mary Poppins Returns), with a screenplay by two-time Academy Award nominee David Magee (Life of Pi, Neverland – A dream for life). The songs are scored by multiple Academy Award® winner Alan Menken (Beauty and the Beast, Aladdin), with lyrics by Howard Ashman and new lyrics by three-time Tony Award® winner Lin-Manuel Miranda. The film is produced by two-time Emmy® winner Marc Platt (Jesus Christ Superstar Live in Concert, Grease: Live!), by Lin-Manuel Miranda, by two-time Emmy winner John DeLuca (Tony Bennett: An American Classic) and by Rob Marshall, while Jeffrey Silver (The Lion King) is the executive producer.