The Little Mermaid: Early reactions to film praise Halle Bailey but criticize lack of 'magic'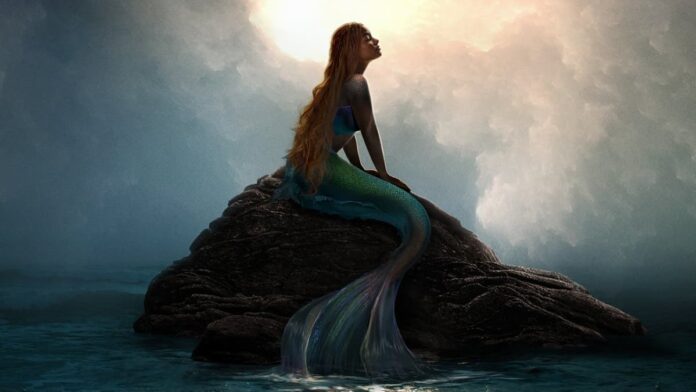 The live-action remake The little Mermaid of Disney will arrive in theaters from May 24th and US critics have now shared their first reactions following the preview of this new aquatic adventure for Ariel and her friends. The reimagining of this beloved animated classic features an all-new cast, one of which stands out Halle Bailey as the titular mermaid, Ariel. Just Bailey is at the center of her main praises, which define her as perfect for this role, with great charisma and excellent singing skills.
However, some opinions question the value of the film, judged "mostly slavishly made remakes and which is not as good as the animated masterpiece", as written by Insider's Kirsten Acuna. "Eye-catching but uneven, The little Mermaid it doesn't offer the magic of the animated classic, but there are plenty of creative touches from Rob Marshall to float the audience's boats.", instead writes Simon Thompson. Opinions that therefore would seem to align with those that have been expressed for the previous live action remakes of the Disney classics, accused of losing the magic of the original versions.
Here are some other critics' opinions:
Disney's live-action is magical, emotional and enchanting. Rob Marshall just directed Disney's best ever live action film. Lin-Manuel Miranda and Alan Menken's beautiful music shines. Halle Bailey is absolutely extraordinary! and Melissa McCarthy is a bad-ass Ursula. pic.twitter.com/4ZlpsF8m0D

— Jazz Tangcay (@jazzt) May 9, 2023
It may look visually rough under the sea, but THE LITTLE MERMAID eventually recreates some of the original's magic through its timeless story & cast. Daveed Diggs & Melissa McCarthy are highlights but Halle Bailey is the one astonishing with her gorgeous singing & empathetic charm pic.twitter.com/DhmmtOLaLJ

— Matt Neglia (@NextBestPicture) May 9, 2023
#TheLittleMermaid: Charming, but incredibly spotty. Halle Bailey, Jonah Hauer-King, Melissa McCarthy & Javier Bardem put their hearts & souls into a film that can't escape its animated legacy. Best when it leans into campy bonkers, yet limits its fantasy elements for no reason. pic.twitter.com/c7Bt2BO5rq

— Courtney Howard (@Lulamaybelle) May 9, 2023
Endearing but uneven, #TheLittleMermaid doesn't deliver the magic of the animated classic but there are plenty of creative touches from Rob Marshall to float the audience's boats. Halle Bailey and Melissa McCarthy are great. Daveed Diggs and Awkwafina provide solid comic relief. pic.twitter.com/kt1pVURZiL

— Simon Thompson (@ShowbizSimon) May 9, 2023
#TheLittleMermaid is filled with a few great performances from Halle Bailey and Melissa McCarthy, but it's a mostly paint-by-numbers remake that's isn't as good as the animated masterpiece. pic.twitter.com/YY4ielYXiR

— Kirsten (@KirstenAcuna) May 9, 2023
It's really simple. Are you excited for #TheLittleMermaid? You'll like it. It's exactly what you think it is. Are you skeptical and worried about it? That's valid too. It looks weird and disjointed. Bailey is great, McCarthy rules, the songs work but it just feels so unnecessary. pic.twitter.com/n4qp7MsVFH

— Germain Lussier (@GermainLussier) May 9, 2023
#TheLittleMermaid makes it pretty close to being the best live action Disney movie, however it still struggles in the villain department. Halle Bailey IS Ariel and I had literal chills throughout her performance. This is a little mermaid retelling like you've never seen before. pic.twitter.com/JjtLOR61vL

— Felicia (@becomingfelicia) May 9, 2023
The little Mermaidthe plot and the cast of the film
The little Mermaid tells the beloved story of Ariel, a beautiful and vivacious young mermaid in search of adventure. Ariel, King Triton's youngest and most rebellious daughter, longs to discover more of the world beyond the sea, and as she explores the surface, she falls in love with handsome Prince Eric. Mermaids are forbidden from interacting with humans, but Ariel must follow her heart and make a deal with the wicked sea witch, Ursula, who offers her the chance to experience life on land, but endangers her life and her life. his father's crown.
The film stars the singer and actress Halle Bailey (grown-ish) as Ariel; Jonah Hauer-King (A four-legged journey) as Prince Eric; Name Dumezweni (Mary Poppins Returns) as Queen Selina; Art Malik (Homeland – Spy Hunt) as Sir Grimsby; with the Academy Award® winner Javier Bardem (It's no country for old men) as King Triton; and two-time Academy Award® nominee Melissa McCarthy (Original copy, Bridesmaids) as Ursula.
The little Mermaid is directed by the Academy Award® nominee Rob Marshall (Chicago, Mary Poppins Returns), with a screenplay by two-time Academy Award nominee David Magee (Life of Pi, Neverland – A dream for life). The songs are scored by multiple Academy Award® winner Alan Menken (Beauty and the Beast, Aladdin), with lyrics by Howard Ashman and new lyrics by three-time Tony Award® winner Lin-Manuel Miranda. The film is produced by two-time Emmy® winner Marc Platt (Jesus Christ Superstar Live in Concert, Grease: Live!), by Lin-Manuel Miranda, by two-time Emmy winner John DeLuca (Tony Bennett: An American Classic) and by Rob Marshall, while Jeffrey Silver (The Lion King) is the executive producer.