The Twits: la prima immagine del nuovo film Netflix adattamento di Roald Dahl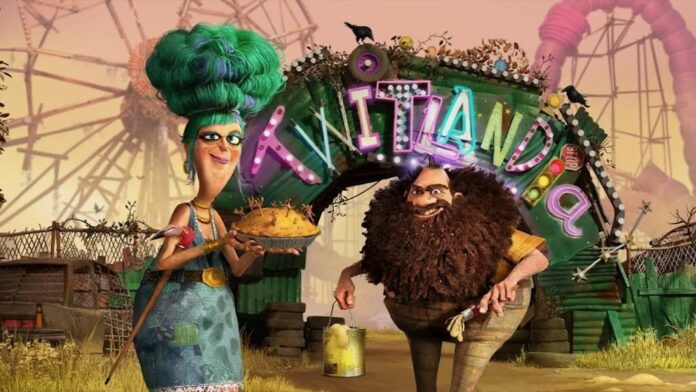 Il film d'animazione basato sul racconto di Roald Dahl, The Twits, prodotto da Netflix, si svela nella sua prima foto. The Twits è uno dei numerosi adattamenti di Dahl in arrivo sulla piattaforma. Il 20 settembre, il servizio di streaming distribuirà il cortometraggio live-action diretto da Wes Anderson The Wonderful Story of Henry Sugar, che ha ricevuto recensioni entusiastiche. Tuttavia, non è l'unico adattamento di Dahl nel catalogo dello streamer.
Netflix ora rivela una prima foto del loro prossimo film The Twits. Da THR, l'immagine mostra una coppia stravagante, Mr. e Mrs. Twit, sullo sfondo del loro stravagante parco divertimenti, "Twitlandia". La signora tiene in mano un bastone dalla testa di uccello e accoglie gli spettatori con una torta.